Broaching Services in Detroit, MI
Triangle Broach Company is the authority on broach engineering in Detroit, MI. We provide a complete range of broaching services to customers across industries, and we're committed to ensuring solutions that fit your specific equipment needs. From broach reconditioning and broach repair to the fabrication of custom keyway broaches in the style best suited for your manufacturing needs, we do it all.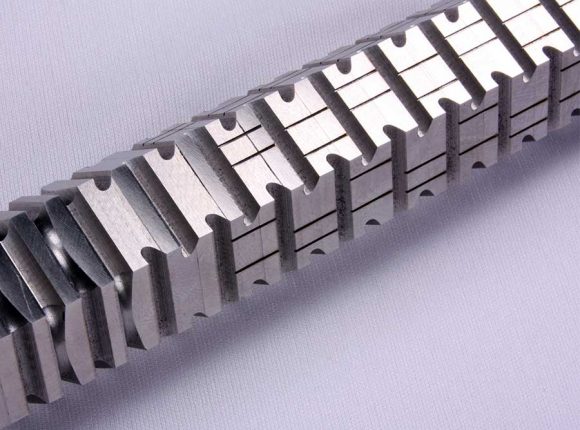 Consultation, Solution and Proposal
A broach is a precision piece of tooling, specifically designed to yield results in its application. We know how crucial preparation is for broaching services, which is why we provide consultations and solutions-driven proposals for broach engineering and creation. We can help you decide what material is best suited for your broaching application, as well as the proper measurements for the shank, teeth and taper. We consider all aspects of your application to make sure we understand broaching as it applies to your manufacturing program.
Broach Engineering and Broach Design
Once we have the information to create your broach, we handle the complete broach engineering and broach design. Our CAD designers ensure a complete mockup that translates directly into an accurate broaching tool that's ready to yield the results you need. From keyway broach sharpening to push and pull broaches, we make sure the final tool comes to life with precision, so it's ready for application in your broaching operations.
Holders and fixtures
Broach pullers
Broach recondition and broach repair
Keyway broach sharpening
Industrial Broaches
We live up to our reputation as the premier broach engineers in Detroit, MI. Our capabilities extend to all styles of broach, to give you the result you need for your unique and specific machining use case. Some of the many styles we can tool include:
Combination
D and Double D
Hex
Rectangle
Roto-kut
Round
Spline
Square
Consult The Broaching Experts
Your project deserves precision broaching from a company that's been doing it for more than 75 years. Consult with Triangle Broach Company about the specifics of broach engineering and broach design for custom keyway broaches across a wide variety of styles. Contact us today at 313-838-2150.